God's Word for all
The Bible Society encourages people of all ages to engage with the Bible and supports Bible projects around the world.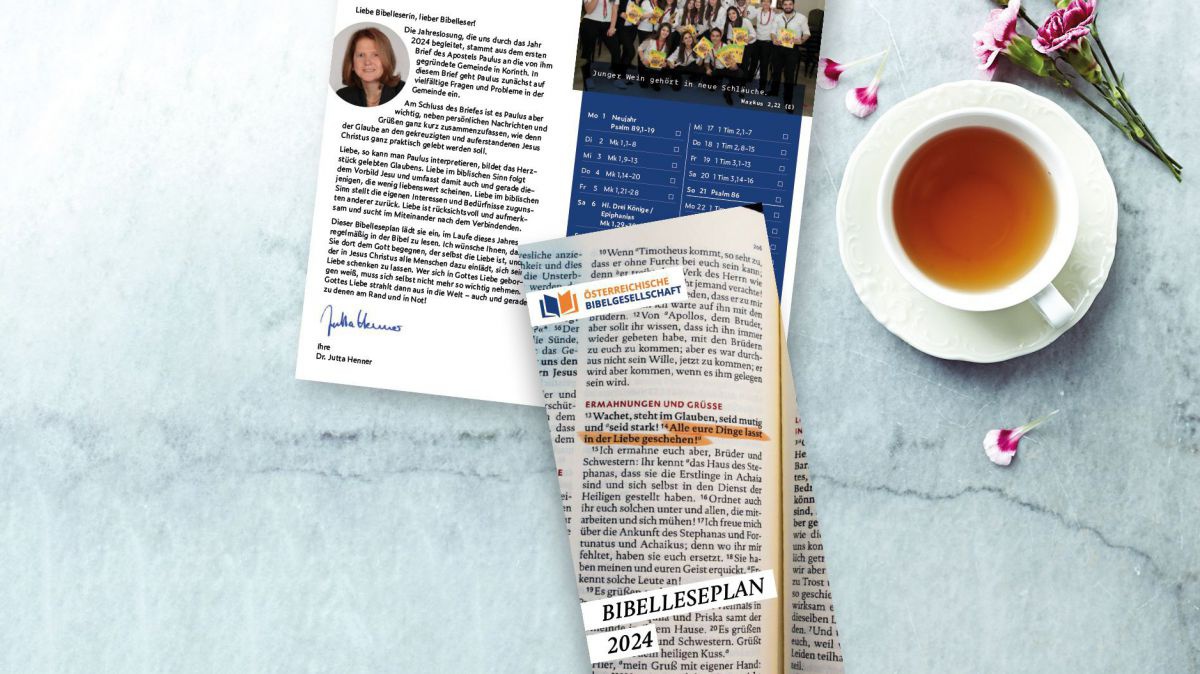 Bible Centre
The Bible Society in Austria is located in the Bible Centre in Vienna where you can experience the Bible in a special way.
Here you can find out more about the upcoming events at the Bible Centre!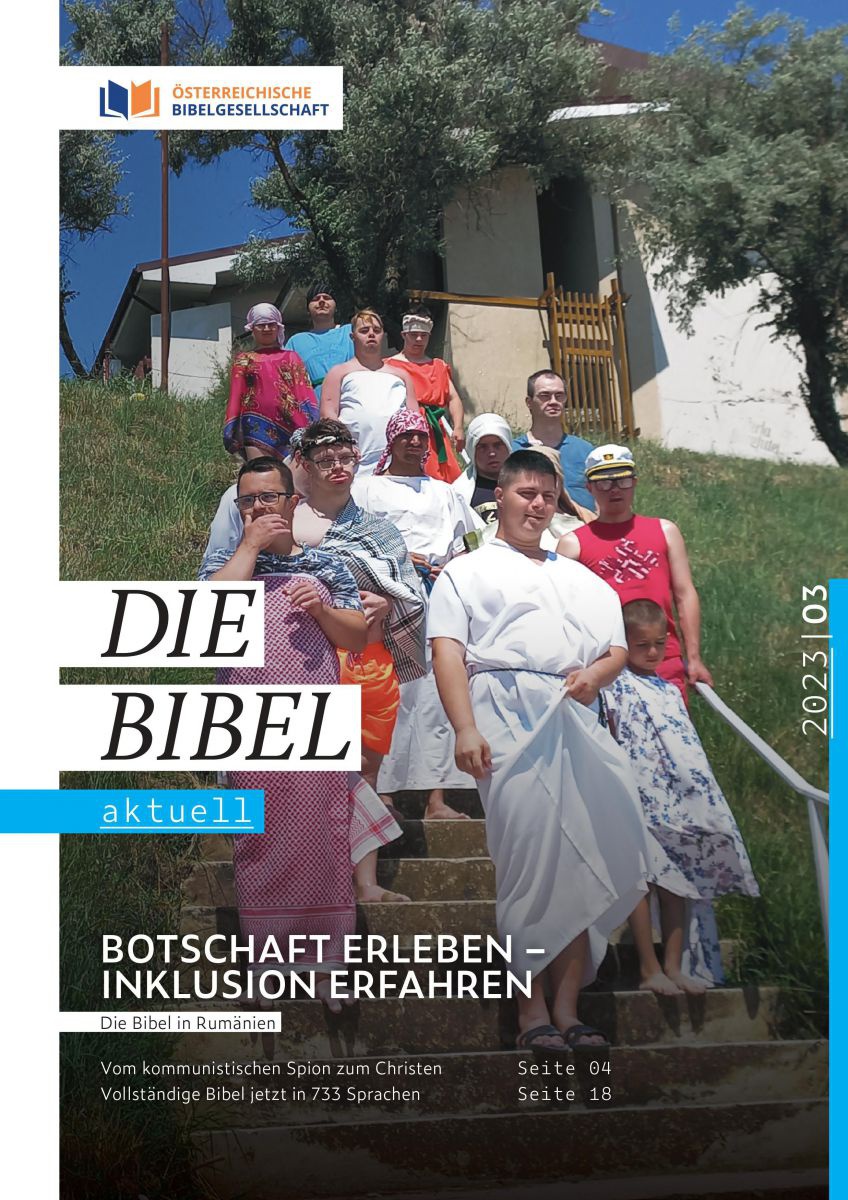 Bibles for refugees and prisoners
The Bible Society gives Bibles to refugees, people in detention centres and prisoners in their own language across Austria.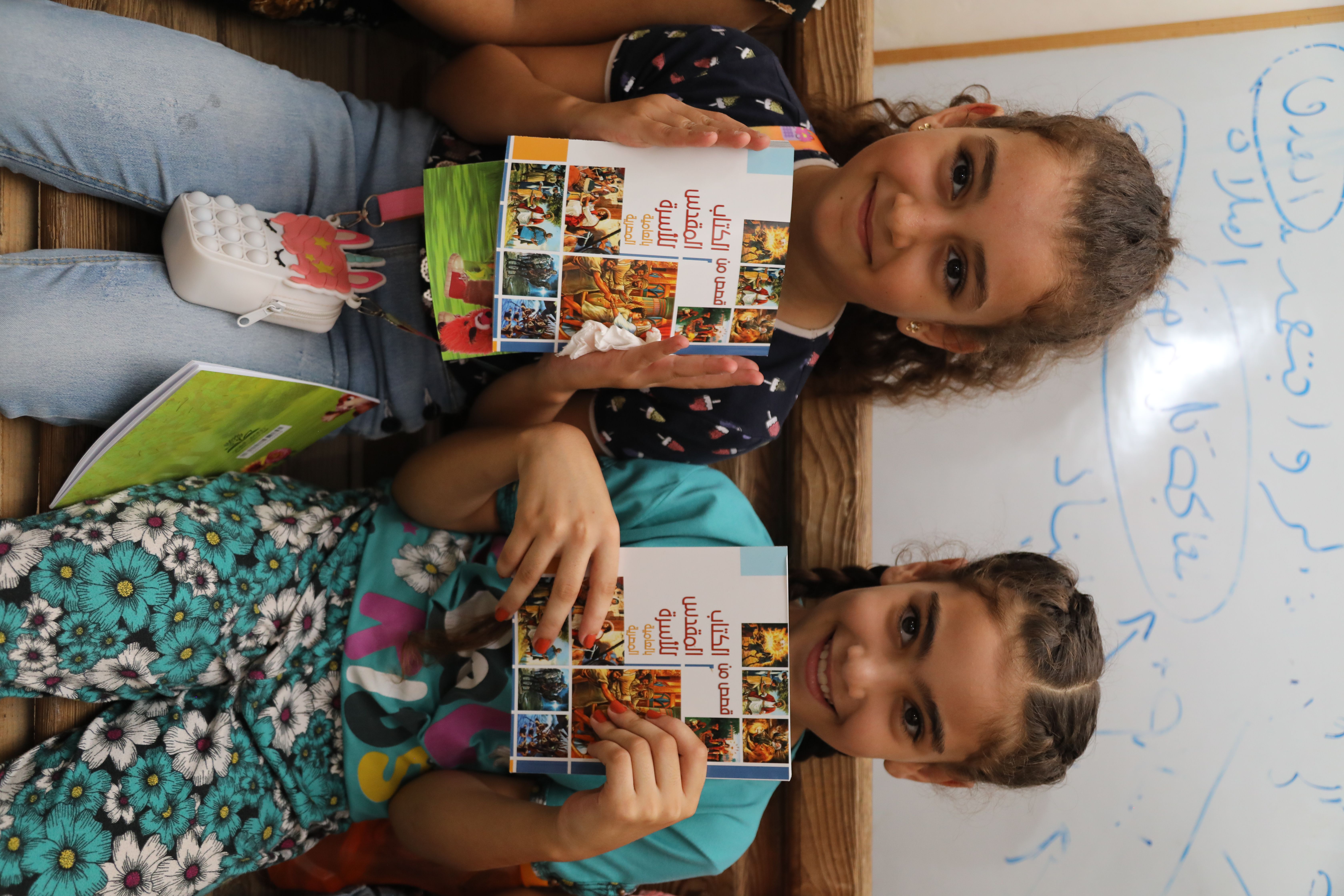 Encouraging Bible Engagement in Austria
Presentations, different Bible exhibitions want to encourage Churches and Christians into a living engagement with the Bible!
The magazine "die Bibel aktuell" and our Schoolbibles are some of the Bible Societies publications that are very popular.

Bible projects around the world
All people should hear the message about the love of God!
The Bible is translated into new languages, people learn to read with the help of the Bible, people who can't afford a Bible receive one as a gift.
With your donation this is made possible!
Every month we support a project of the Bible Society around the world! So that people will get to know the message of the Bible.