Bible Centre
Inviting people of different ages to an encounter with the Bible is the central concern of the Bible Centre at the MuseumsQuartier, an institution of the Austrian Bible Society.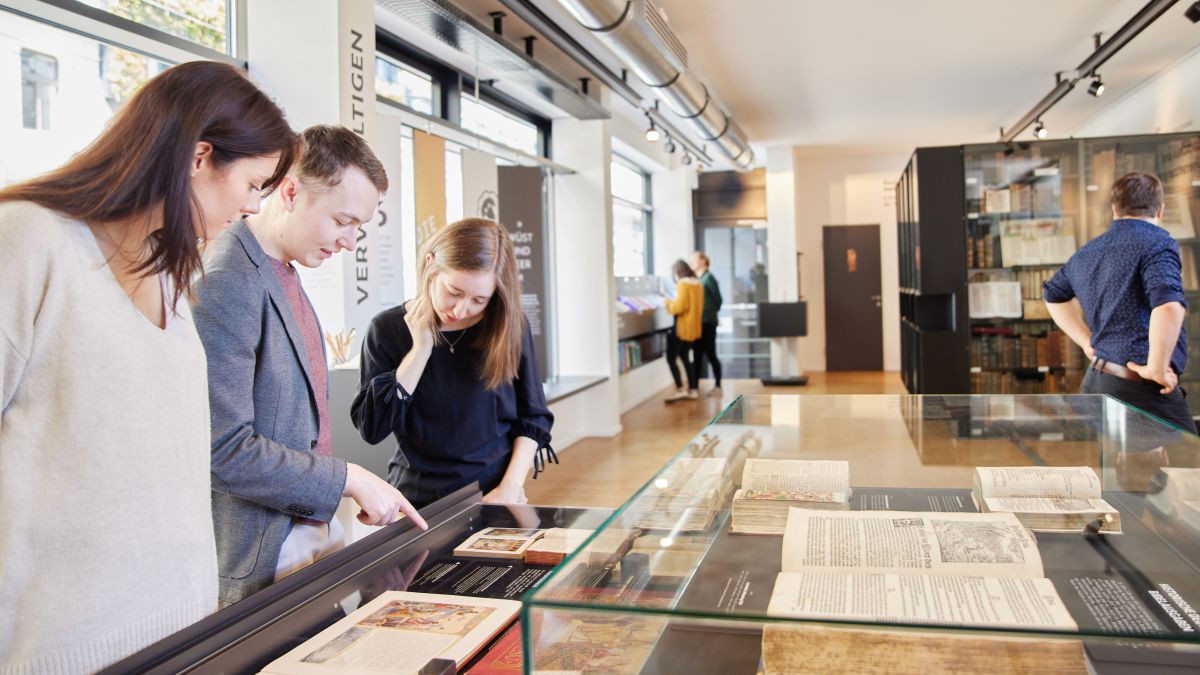 PERMANENT EXHIBITION: THE HISTORY OF THE BIBLE
Let us take you on a journey through the history of the Bible, the languages and alphabets, the translations and the materials on which the Bible was handed down. Discover historical editions of the Bible in new display cases that invite you to open additional drawers and see more Bibles.

HISTORIC BIBLE LIBRARY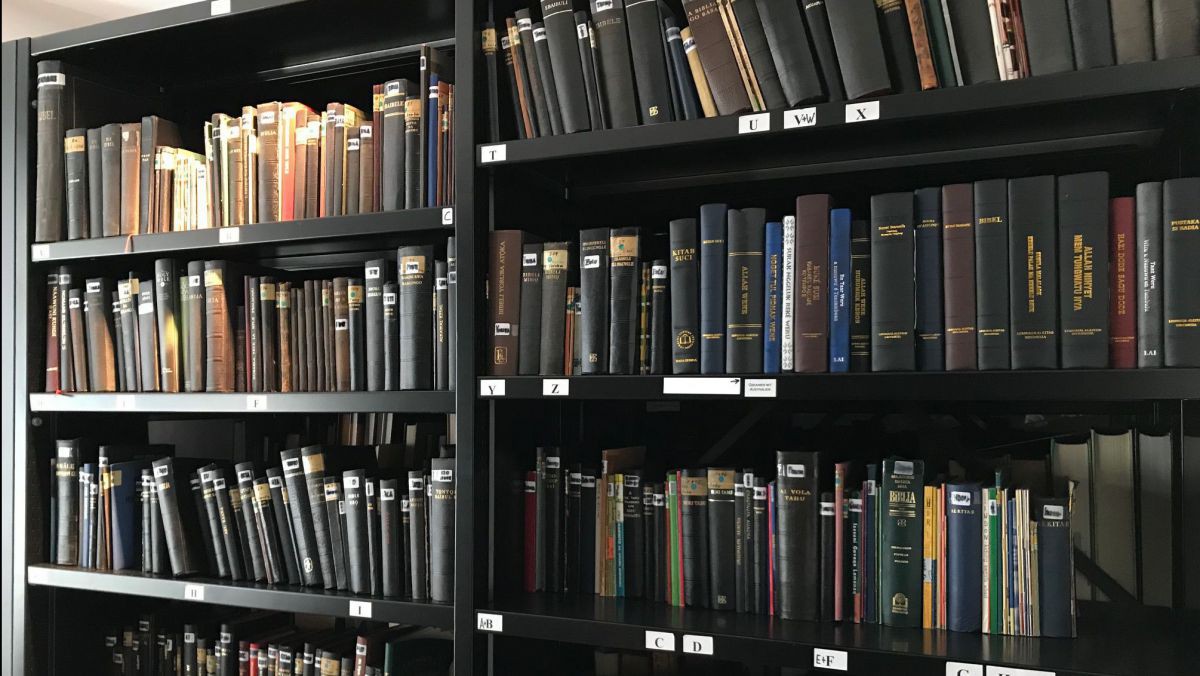 The centrepiece of the Bible Centre is our historic library. At first glance inconspicuous from the outside, it contains over 1700 editions of the Bible in more than 500 different languages from all over the world. Among them are modern first editions of new translations, but also precious historical editions from the past six centuries.
BIBLE WORKSHOPS FOR SCHOOL CLASSES AND CHURCH GROUPS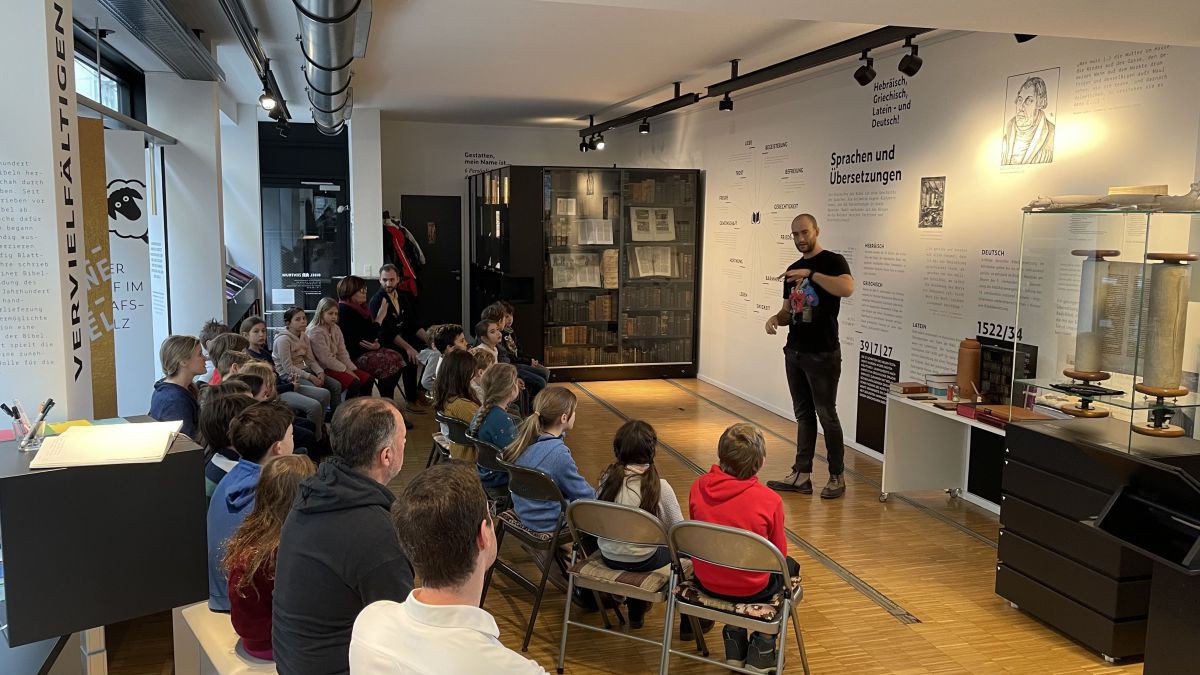 One of the central offers of the Bible Centre is the work with visitor groups and here especially with schoolchildren. Parish groups are also very welcome! In a diverse and holistic way, we want to give people a holistic approach to the world of the Bible within the framework of a varied programme.
Bible Shop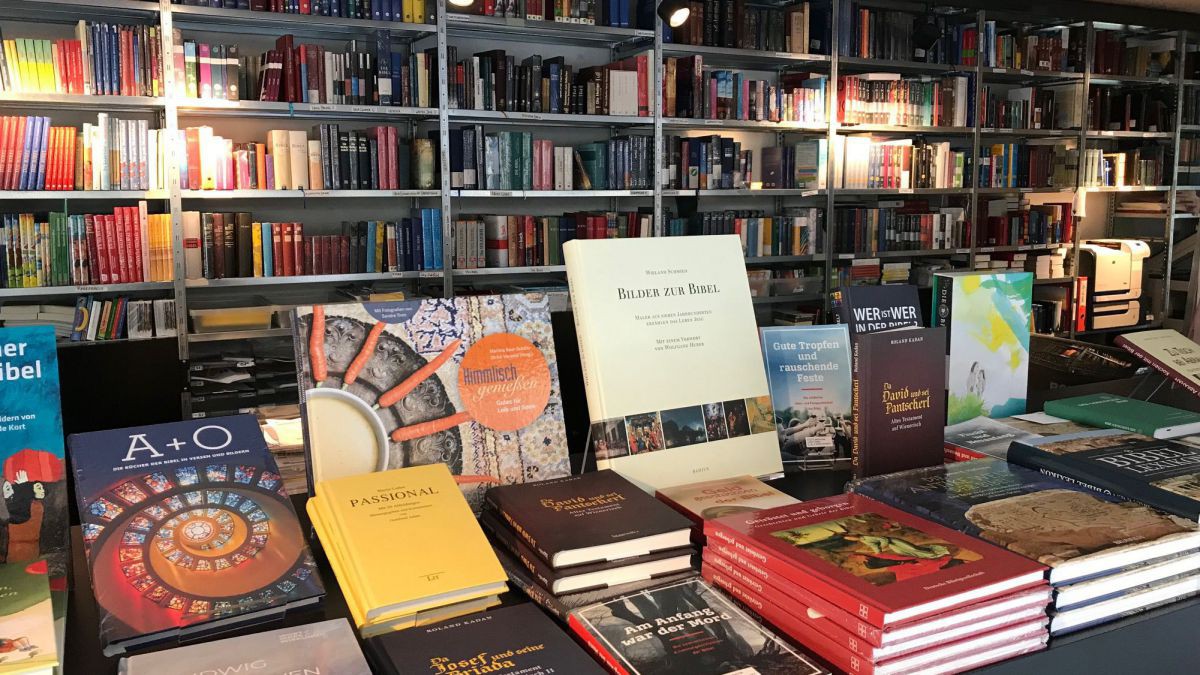 At the Bible Centre you will find Bibles in over 100 languages, all German-language Bible editions and recommended children's Bibles available for sale. We also offer accompanying literature on biblical topics.
ORDER IN THE ONLINE SHOP
You can also order the Bible editions and accompanying literature from the Bible Shop in the Bible Centre conveniently via our online shop. We deliver them to your home. Click your way in and browse through our extensive assortment!